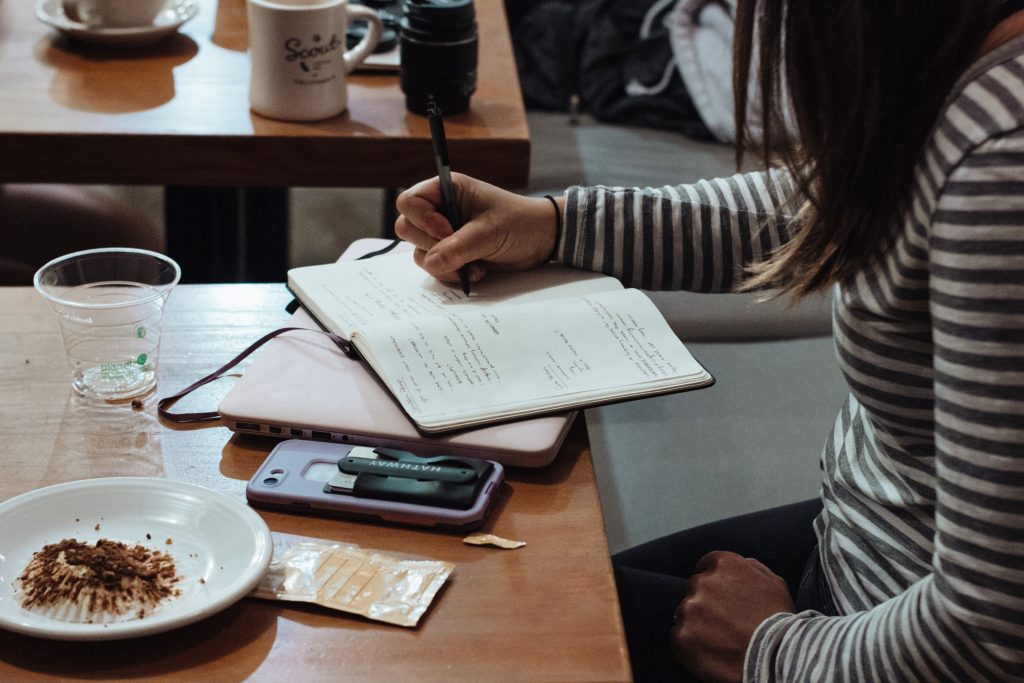 We often think of test prep as a function of the knowledge and strategies that we use. However, the everyday decisions we make – from the food we eat to the ways in which we plan – really affect our performance. Anxiety about logistics, a lack of good sleep, or improper nutrition can get in the way of a higher score. Here is a checklist of what to expect and actions to complete leading up to your ACT test date.
The Week Before:
The stress of everyday life often leaves people with negative thoughts and energy – things that should be neutralized as much as possible when preparing for an exam. Controlling these feelings and thoughts goes a long way towards supporting a healthy and effective mindset.
A great way to begin promoting a healthy mental state is to start meditating each morning. Try starting off with 30 seconds, and add 30 seconds each morning until you can hold a meditative state for about three and a half minutes. Practice breathing exercises like anulom vilom and see if this helps you focus better.
Get in the headspace of the exam. Think about the question types on which you are most vulnerable to either silly or conceptual mistakes. Make a list of these and write out the relevant strategies for how you will get around these mistakes. Keep checking that list everyday and make sure that your exam prep takes these strategies into account.
Ensure that you are eating properly. This includes 3-5 servings of fruits and vegetables everyday as well as at least eight glasses of water. While processed foods may feel more "satisfying" at the end of a long day of studying, these foods will make you more lethargic and generally unhealthy over a longer period of time.
Buy your #2 pencils and eraser well in advance. Start thinking about the sorts of snacks that you would want to eat during the break. It shouldn't be something loaded with sugars, as you may find yourself carb crashing soon after the break. Keep in mind that you want to have enough fuel going into the post-break section. We would suggest a high-protein bar or granola bar without added sugars and maybe even an apple.
It is also a good idea to visit the testing site several days in advance of your test date. If possible, find the room that you will be taking the exam in. This will help to avoid any last minute anxiety caused by trying to find where you're supposed to go the morning of, especially if you hit traffic or are running late.
Finally, if you have been prepping with a watch on your wrist, make sure that the watch works and bring spare batteries just in case.
The Day Before:
Pack the essentials. These are:
Your printed ticket
Photo ID (check requirements)
Three sharpened number 2 pencils with good erasers
A calculator (check ACT.org for allowed calculators)
Extra calculator batteries
A watch (if you desire)
A sweater (in case the room is cold, dress in layers!)
Snacks
Do not bring anything other than the items mentioned above. Please leave your phone in the car.
Make sure your alarm is set for the appropriate time. When setting the alarm, remember that you want to arrive at the testing center with at least 30 minutes to spare. Account for traffic – others will be taking the exam and parking at the test center, too.
Finally, get a good night's sleep. We cannot stress enough the importance of ensuring that your body and mind is well-rested before the exam.
The Morning Of:
Have a big breakfast. Again, you want to eat more protein and fewer sugars. Try to avoid foods like waffles and maple syrup, which can lead to an early morning sugar crash. Even if you do eat these (we always deserve to treat ourselves), have eggs (however you like them) and bacon. For vegan alternatives, consider oatmeal with soy milk and high protein granola, or a large bowl of chia pudding in almond milk with high protein granola and coconut flakes.
During the Test:
Remember to stay positive and as relaxed as possible. Negative emotions and stress are linked to poor memory recall, and can lead to panic attacks. Remember that you are as prepared as you are going to be (no use dwelling on what could have been), and focus on translating all the work you have done into the best score you are currently capable of.
Every question is weighted equally on the ACT, meaning that it is important to focus on completing all of the questions you can work through first – do not get hung up on a problem that is giving you trouble or you do not know how to do. Keep an eye on the time, pace yourself accordingly, and keep your mindset positive.
After the Test:
Though some may not be very happy with their performance, we do not recommend canceling scores after the exam. Students are always able to remove colleges from viewing particular score administrations, and they can also always have a score completely deleted by sending a written request to the ACT. The mailing address is:
ACT Institutional Services
P.O. Box 168
Iowa City, IA 52243-0168
USA