Whether you're looking to ace the SAT, master the LSAT, or land a perfect GRE score, Bulldog Tutors provides access to some of the finest tutors in Connecticut. Our elite Ivy League-educated tutors received top scores across a range of tests, are experts in every subject that they teach, and bring extensive tutoring experience to each session.
With physical tutoring locations in two local towns — New Haven and Guilford — Bulldog Tutors provides elite tutoring solutions to students in a broad range of cities across Connecticut, including Woodbridge, Guilford, Hamden, North Haven, Cheshire and many more.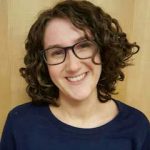 Katie Fisher
Katie is a graduate student at Yale University. She graduated from the California Institute of Technology in 2015 with a B.S. in chemistry. As an undergraduate, she was a teaching assistant for an undergraduate general chemistry lab as well as advanced inorganic chemistry. Her passion for inorganic chemistry brought her to Yale, where she is currently pursuing a Ph.D. in chemistry as an NSF graduate research fellow. She has served as a teaching fellow for General Chemistry I and II, as well as a mentor for undergraduate students in the lab. Within scientific research, she has had three publications in peer-reviewed journals and multiple presentations at national and international conferences. As a tutor, she loves to spread her enthusiasm for chemistry and help students gain a fundamental understanding of the subjects she teaches. Her previous standardized test scores include a 2300 SAT (out of 2400), an 800 on SAT Math II, a 780 on SAT Chemistry, and 5's on the AP Exams in Chemistry, Calculus BC, and Physics B. On her GRE, she scored a perfect 170 on Verbal and 168 on Quantitative. In her free time, she enjoys fencing, watching the Green Bay Packers, and Netflix.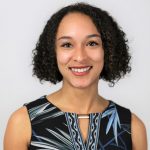 Madison Masters
Madison Masters graduated from Yale in 2017 with a B.S. in Molecular, Cellular, and Developmental Biology. A Connecticut native, Madison graduated from East Windsor High School before attending Yale. In addition to scoring in the 99th percentile on the SAT—achieving the highest score ever in her community—she has been a test prep and subject tutor for approximately five years.
Before arriving at Bulldog Tutors, Madison worked for an educational therapy company, where she worked with students dealing with learning differences. That experience deepened her understanding of innovative ways to prepare all students for success on the PSAT, SAT, and ACT.
After graduating from Yale in 2017, Madison used her test prep knowledge to prepare for the MCAT and scored in the 98th percentile. She has since been admitted to an allopathic medical school in CT and will be matriculating in Fall 2020.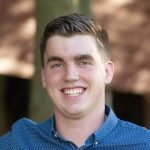 Brooks Chupp
Brooks graduated from Yale University in 2019 with a B.A. in Economics. As a student, he studied economic history and development, culminating in a senior data-analysis project on economic growth in turn-of-the-century Japan.  He applied this experience to the world of college athletics, building a statistical-modeling program for the Yale men's basketball team.  He greatly enjoys teaching others, having served as the musical director for the Yale Russian Chorus. He has extensive experience tutoring mathematics, economics, English, and standardized tests. He scored in the 99th percentile on the ACT, SAT, LSAT, and SAT Subject Tests in Literature and Math Level 1. Brooks enjoys playing chess in his spare time and plans to attend law school next year.
Get in Touch With a Tutor Today!
Don't hit the books alone! With Bulldog Tutors on your side, you'll be ready to get the score you need.